Stephen Hicks has posted a link to a survey of US philosophers to find out  how they ranked the books and articles of the 20th century.
Using the Philosophers' Email Directory, we mailed our questionnaire to 5,000 teachers of philosophy. About 1,000 emails bounced back for mis-typed or obsolete addresses, 4,000 reached their targets. We received 414 survey replies, a healthy response rate of better than 10%. Since there are about 10,000 teachers of philosophy in North America, we had replies from 4% of the entire profession. At a confidence level of 80%, the survey has an error rate of plus or minus 3%, assuming that we reached a demographically representative group.
Not a very inspiring result. The Logic of Scientific Discovery just scraped in at equal 25th.
The top ten books cited: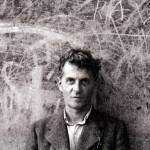 1. Wittgenstein, Philosophical Investigations [179 citations]
2. Heidegger, Being and Time [134]
3. Rawls, A Theory of Justice [131]
4. Wittgenstein, Tractatus Logico-Philosophicus [77]
5. Russell & Whitehead, Principia Mathematica [64]
6. Quine, Word and Object [63]
7. Kripke, Naming and Necessity [56]
8. Kuhn, The Structure of Scientific Revolutions [51]
9. Sartre, Being and Nothingness [38]
10. Whitehead, Process and Reality [34]